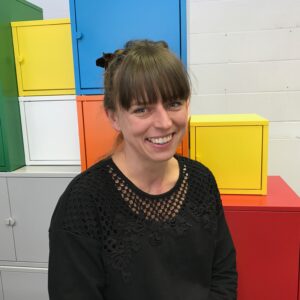 Earlier this month, we'd made the decision that it was time to start growing the team at Delicious Media. We hadn't started the recruitment process when I first met Kerry at WordPress Sheffield, our local meetup group. It's always good to meet other local developers, so I arranged to meet her for a coffee and a chat. It became clear during that initial chat that Kerry would fit in well. I was also impressed with how much she had learnt in a relatively short period of time.
So, we arranged a for Kerry to do a technical trial with us. This is paid work on a real client project, with us reviewing the work. Needless to say, I wouldn't be writing this blog post if Kerry hadn't passed the trial with flying colours.
Kerry joins as a junior WordPress developer, working at our Sheffield office. She'll be working on both front-end and back-end development.
It is her first full time role in the tech industry, and we're delighted to have her in the team.
Here's to the growing team.
After learning to code and working on a few freelance assignments on my own, I'm very excited to start my first industry job at Delicious Media! It'll be great to be working with Steph and Dave; I know I'll benefit from their experience and expertise and I can't wait to get stuck into some new projects. I'm also pretty new to Sheffield so I'm looking forward to working in the Kelham Island area (and getting some tips for new places to explore!

Kerry