In October, we celebrated 10 years of Delicious Media! We've been so busy, it almost past us by! A huge thank you to all our clients past and present, particularly over the last few years which have been challenging for some of our customers. We're looking forward to what the next 10 years has planned for us.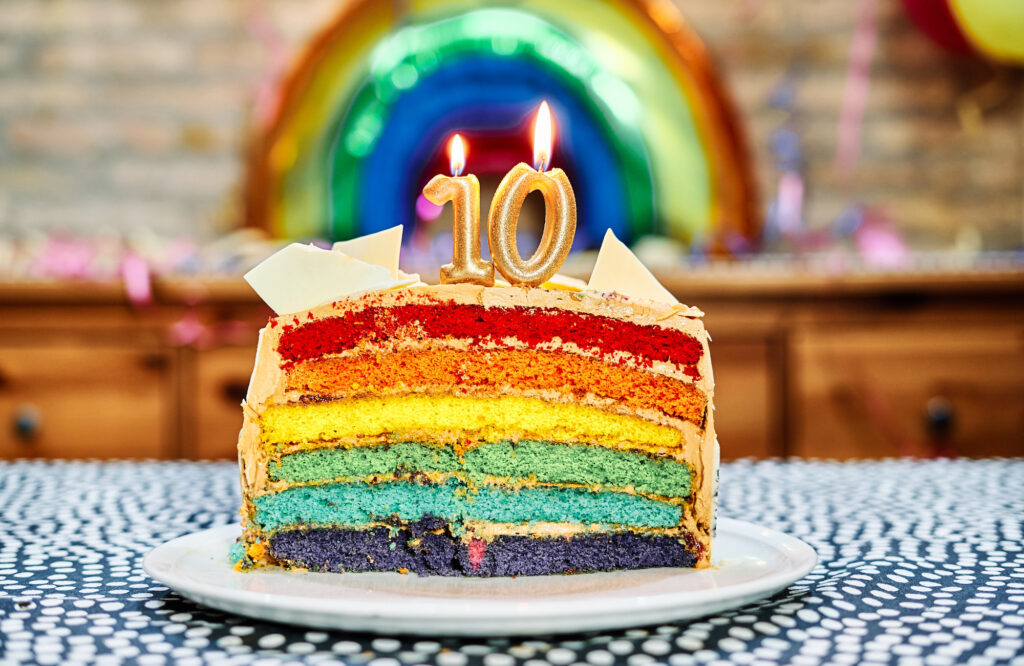 Here's an overview of what has been keeping the team busy recently…
New LearnDash and WooCommerce project with checkout customisation
We began a new project for a new client this summer. The client has around forty courses written and ready to deliver online, but has struggled to get them up and running on LearnDash. After a couple of false starts getting the project off the ground, she contacted us to see if we could make what she thought was impossible, possible.
We have been able to meet her brief by creating the site she wanted, build the functionality for her courses on LearnDash and professionally represent her business online. The client has gone from having low expectations to being very excited about the finished result!
The site should be ready to launch in the coming weeks, but here's some of the functionality we've been working on.
We have customised the standard integration between LearnDash and WooCommerce so that courses can be uploaded to LearnDash and a product created for the course in WooCommerce without having to replicate the course information again. This will save the client time and streamline their processes.
We've customised the checkout process so there are 3 ways users can sign up to access courses. Users can either sign up and pay for instant access, enquire first, then purchase tutor-led courses, or, they can buy bulk licences for entire teams. Buying licences in bulk or purchasing tutor-led courses involves some manual intervention from the client to put together a bespoke package and send a custom link to buy, so the website has been set up to accommodate this. They can then allocate licences to individuals to access the courses they have purchased.
Hosting move
We moved an existing client to our hosting having worked with them on a casual basis for over a year. The move came about due to the client preferring one point of contact for all website related issues. Having their website support and hosting with one company makes it easier for them to contact the right person, first time when they need help.
Co-working day and a UX review for a commercial law firm
As part of our work at Delicious Media, we're often asked to cast our eye over websites that clients feel need improvement and advise what can be done to increase visitor engagement and conversion rates. One such client approached us to conduct a UX audit of their newly built website. We took a collaborative approach and organised a co-working day with the whole team to work our way through the website. We identified 20 opportunities for the website to be improved, streamlined and made much more user friendly.
Our recommendations were fed back to the client over a video call so we could show them exactly what we had found, explain our findings and answer any questions they had. The opportunities covered areas such as mobile display issues and elements that could be tested to measure their effect on conversion rates. For example, keeping calls-to-action on screen as the user scrolls to make it easier for them to take the next step without scrolling back to the top of a page.
We also helped them integrate cookie control on their site with the Cookie Control plugin by CIVIC to account for the multiple tracking and ad tech cookies they are currently using. This ensures they're meeting their obligations with regards to data protection and GDPR.
H5P integration for WordPress & LearnDash
H5P allows clients to build their own simple interactive content such as quizzes and surveys without needing to learn complex authoring tools such as Articulate, Rise and Storyline. It's great for clients who deliver training online to encourage interaction and test their learner's knowledge. In October, we integrated H5P for a client's website to allow them to add H5P content to WordPress and LearnDash pages on their site.
Update on Travel industry LMS: Colour picker for accessible colour combinations
Accessibility is something we factor into every site we build, but there are certain projects we work on where the clients can make changes to the website that would undermine the accessible features we have implemented. One such example is picking colour combinations for text and background colours.

One of the considerations when making a site accessible for people with visual impairments is there needs to be enough of a contrast between the text colour and the background it sits on. That's why we have created a colour picker that tests the colour combination and tells the client whether it's a pass or fail according to the WCAG.