We're delighted to be supporting our client Social Progress in the launch of their social media wall, Big Screen Social.
The Huddersfield based Social Media consultancy had previously tried a couple of the existing free and commercial solutions at events but become frustrated by the lack of features, inability to customise the display and prohibitive pricing so the approached us and asked if we could help.
So, we built them their own, Big Screen Social. On launch day, they'll have a big screen at the conference, where delegates will be able to see their tweets (tagged with the hashtag #ty16) on a big screen at the Social Progress stand. Our technical director Dave Pullig will be on hand at Techtrade Yorkshire to answer any technical questions about product.
Social Progress have big plans for Big Screen Social and we've some exciting ideas to add into the mix too – we can't wait to help them to take their new product to the next level.

Dave Pullig, Delicious Media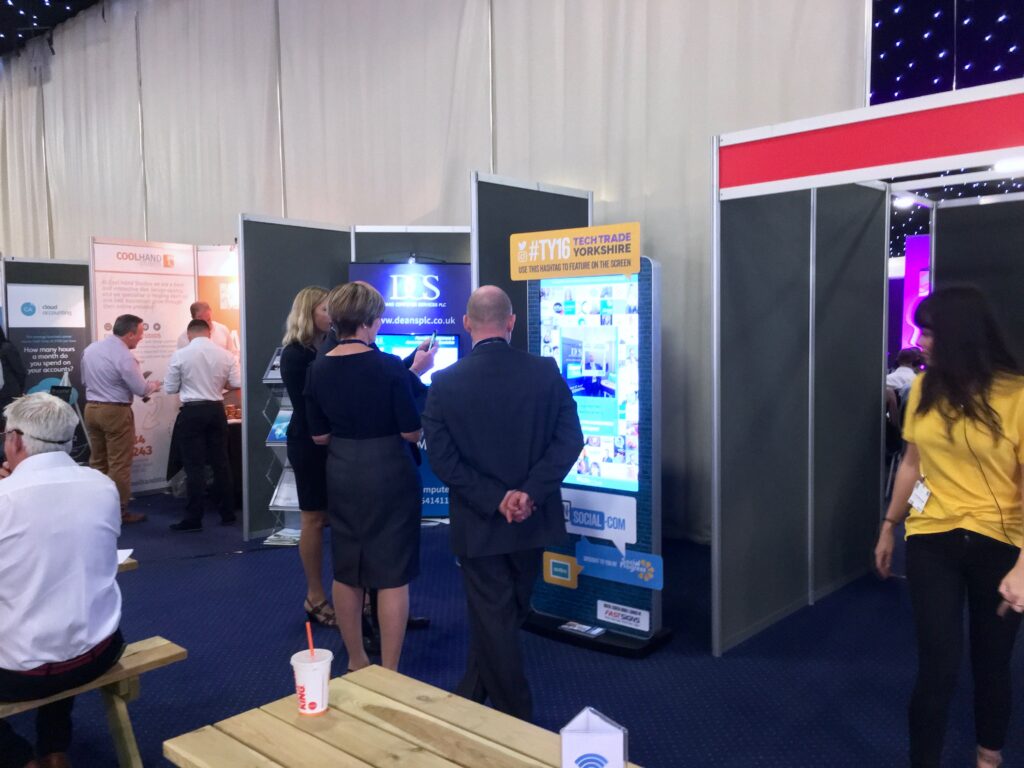 The application is built on top of WordPress, which has allowed us to make use of the recently added REST API to update the display in near-realtime. We've also built algorithm that ensures the latest updates are always displayed quickly whilst filling any lulls in activity with recent tweets.
The application has been designed to run on big screens of all shapes and sizes (at Techtrade Yorkshire we've got an eye-catching 46″ portrait display which you can see pictured here during final testing the evening before). For the most part, the wall can be left to run itself – but being web based, any administration can be done from anywhere on a laptop, tablet or even phone.
So, if you want a social media wall for your event, get in touch via the Big Screen Social website. The next outing for Big Screen Social will be at the Kirklees Business Hub launch event – we look forward to seeing it in action there.
And of course, if you need something custom developed on WordPress, whether it is something unusual like a social media wall, or a website, do get in touch with us.