Simply Wigs
We designed and developed a WordPress blog to enhance a Magento store
Simply Wigs approached us to create a WordPress blog. We created the blog as a standalone site to sit alongside their successful Magento store. We created a clean, modern looking blog which put the client's imagery centre stage.
The blog is the keystone of the community Simply Wigs has built, and their team put a huge amount of work into the posts they create. It was really important that the Simply Wigs team could create visually interesting and varied blog posts. We extended the new WordPress block-based editor, Gutenberg, to give Simply Wigs a suite of blocks they could use to build out new content.
We also created a stand alone online appointment booking system for wig fittings which takes a deposit on booking.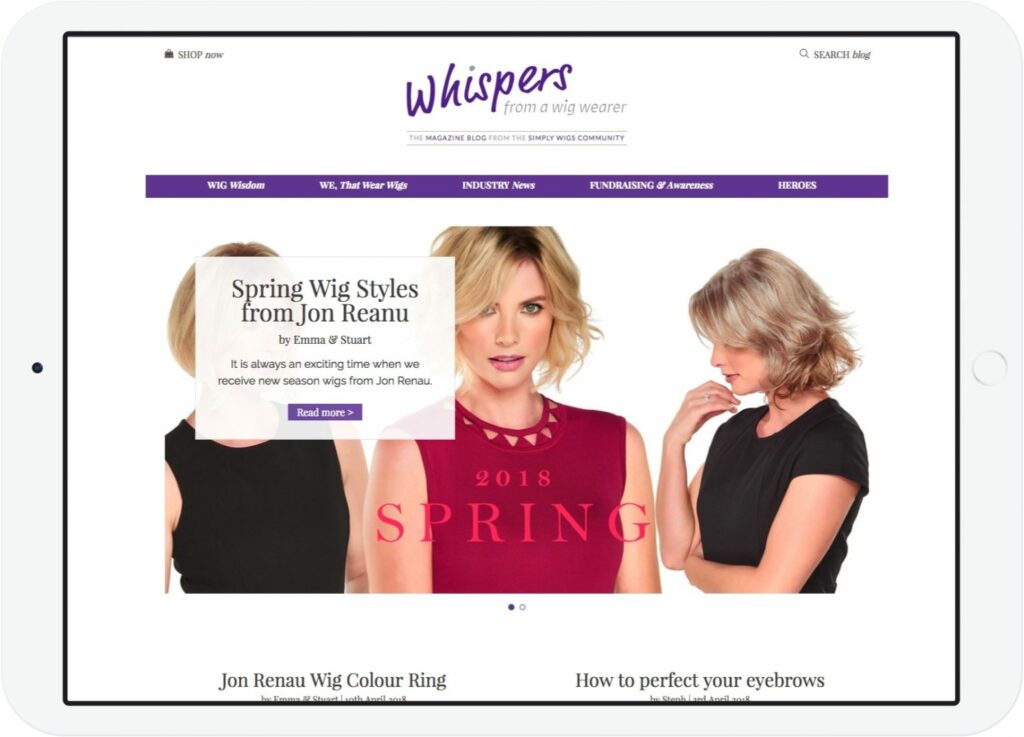 WooCommerce for online bookings
We used WooCommerce and WooCommerce Bookings to create the online booking system.
Due to taking deposits rather than payments, there were changes to the regular plugin behaviour and functionality.
Search as you type
To help prepare for the wig fitting appointments and confirm availability of wigs, when booking an appointment, the client selects their shortlist of wigs.
This is a search as you type list which regularly synchronises the data from the Magento store.
The Delicious Media team combines creativity with professionalism. Their team listened to exactly what we needed. This feature is now a huge addition and benefit to our E-Commerce site.

We had had strong opinions on the project but the team were able to take on board our ideas and guide us to an end product that we are very proud of.

Stuart Garrard
The Client
Simply Wigs is one the UK's leading supplier of ladies wigs and has a successful online shop selling wigs and accessories.