Promoting Adaptation to Changing Coasts (PACCo)
We created a multilingual website to showcase the work that PACCo are undertaking.
PACCo is a long term project where the website will document the findings and research carried out. We understood it was really important that the site was updatable by the team, and that translations to French were easily applied.
Easy to make changes
By making use of the WordPress Gutenberg editor, when the team are editing content, it looks familiar and is easy to make changes. The screenshots below show the website on the left, and on the right is the 'edit' screen the team see when editing content.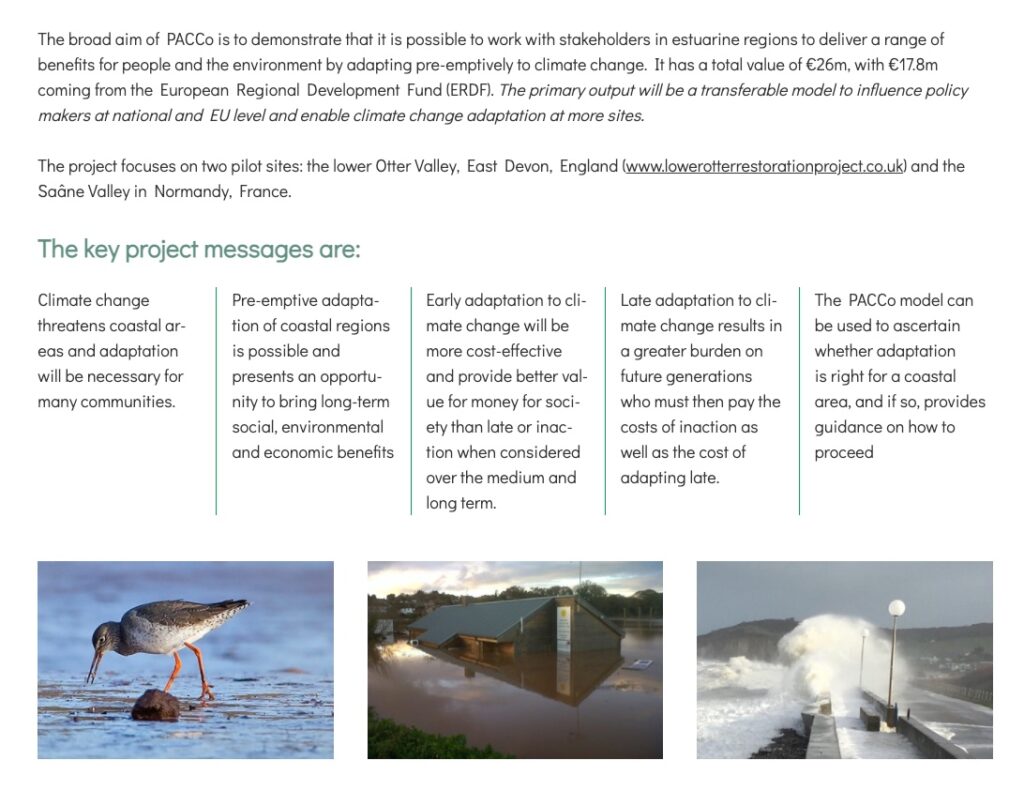 I'm loving how much easier this to update than anything I've used before. So much more intuitive.

Carla, Project Manager
WordPress Multilingual
Being a cross border initiative, all content on the site is available in English and French. We setup and configured the WordPress Multilingual (WPML) plugin to translate content. The plugin works with all content across the site, from news and page content, to navigation and image captions.
It's straightforward for the team to add in translations for new content too.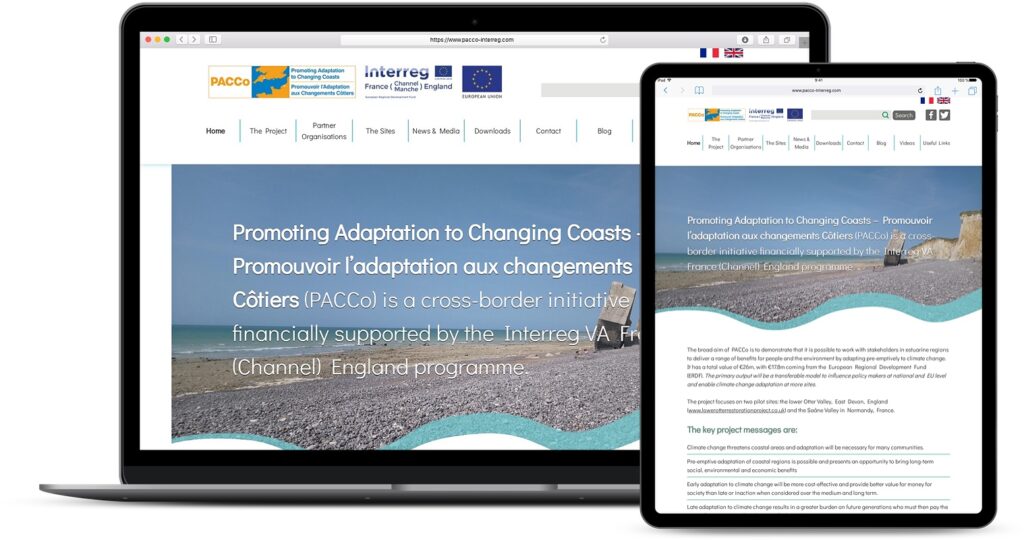 The Client
Promoting Adaptation to Changing Coasts (PACCo) is a cross border initiative between England and France carrying out research into sustainable management of coastlines.